A LoRa energy meter is a long-range remote-communication electricity-gauge system. It's intended as an IoT infrastructure appliance and is equipped with a high scope, less bit per second, and less power consumption properties. Pay in advance Power billing systems and mechanized intelligent meter measuring have been universally applied by power corporations globally. They are used to minimize the flaws in human measurement and enhance the effectiveness of the billing operation. A powerful and dependable system is vital to initiate the advanced payment arrangement.
Application of Lora energy meter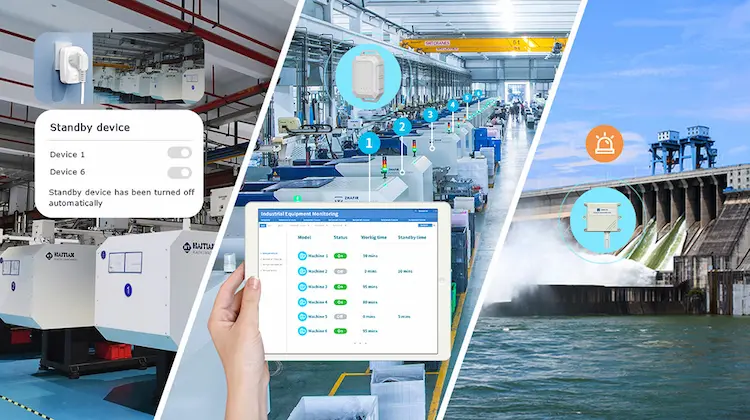 1. Appliances controlling remotely
Our smart LoRaWAN meter plug can be used in remotely operating appliances in automated buildings. Those that are stand-by or consumes the most energy can be discovered and operator can replace with some energy-saving appliances.
2. Energy monitoring
LoRa Energy monitors like our GPS tracker display the real-time power consumed in an electronic display, or in other cases on portable gadgets such as smartphones. It can choose the displaying options of power consumption as well as separate certain devices that can be turned on and off to note the amount of power they consume.
3. Water learkage detection
From the sink in your kitchen to the floods outside,it's obviously that a temperature and humidity sensor can play an important role on saving the water,once the water level is over the standard line,then the warming will be triggered to the user.
Advantages of LoRa energy meter
1. Long Range
LoRa Energy meters permit strong long-distance grids essential to link numerous measurement requirements for easy and effective running. LoRa appliances alongside the LoRaWAN scheme are the main IoT innovations. They provide the verified capability to boost the advancements of equipment and telecommunication employment at present. The stable and safe network offered by LoRa Energy Meters enables consumers to acquire the benefits of uploading user information to the internet and obtain a quick response over long ranges.
2. Real-time data
LoRa energy meters provide dependable, real-time information for power consumers to monitor consumption rates and metric processes. In addition, the LoRa technology program also enables consumers to monitor and control several meter functions all at once. This includes gas and water measurement. LoRa energy meter provides a platform for a more convenient and comprehensive watch of bills at a lower functionality expense.
3. High accuracy
The integrated systems of LoRa utilities ensure that all LoRa energy meters deliver accurate and recurrent consumption data. This allows consumers to plan their budget and keep in check their monthly energy utilization and waste management. This results in minimized monthly bills and promotes environmental conservation.
4. Low power consumption
LoRa Power meters have reduced energy usage, which utilizes the ISM radio. The reason for this is to maximize the detector battery life and minimize the cost of the appliance. LoRaWan electricity meters function on the Chirp Spread Spectrum (CSS) modification to retain minimum power status to increase transmission range.
5. Frequency range
LoRa power meters can handle data transfer over very high frequencies. Their transmissions can be achieved at extents of over 16 kilometers in rural regions with low energy consumption. This is realized by constricting the bandwidth. According to physics, high-frequency range transmissions require either energy increase or bandwidth reduction. Therefore, reducing bandwidth increases the frequency with zero interference on power usage.
6. Protection of user data using AES encryption
AES systems are employed in delivering authorization and validity of packages to the web server and total encryption to the user interface server. Catering for these two areas makes it feasible to execute multiple-tenant joint systems while restricting the network administrator's sight of the consumers' confidential data. This makes the billing process of LoRaWan electricity meters more private, hence consumer-friendly.
7. Saves time and resources
Contrary to the traditional billing Process, LoRa energy meters are automated; hence, A lot of time and resources are saved in the whole operation. For example, these meters do not require an installer to make meter readings since the data is sent directly to the users' gadgets. Furthermore, consumers can easily top up or change their payment options using their mobile devices.
8. Helps in monitoring infrastructural needs
LoRa energy meters provide a collective data analysis that enables providers to make more accurate forecasts on power demand. This helps in making better decisions in the production and supply of electricity, increasing the reliability of the power infrastructure. Moreover, awareness of economic demand for energy could save power companies large amounts of money, improving the economy.
Other technologies used in energy management
Apart from LoRa, different technologies are used in the operation of energy meters.They include: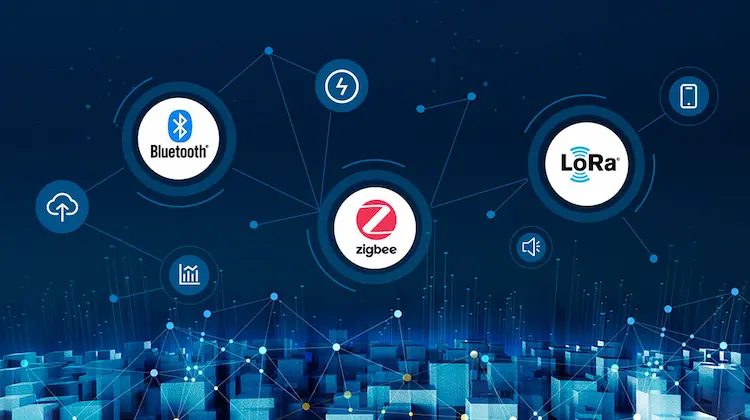 1. Bluetooth Low Energy
Bluetooth Low Energy (BLE) is a short-distance remote transmission IoT technology that
allows communication through short wireless signals. It is cheaper to apply and has an average scope of less than 30 meters. In Energy management, it is utilized in forming an immediate, private area, small scale connection between energy meters and smart gadgets in both industries and households.
2. Zigbee
Zigbee technology is also designed to establish a connection within a limited personal range for smaller-scale utilizations. It has a limit of up to 100 meters which is more convenient compared to BLE. In energy management, it allows intercommunication between smart energy and other appliances. This increases the efficiency of power consumption.
Why choose LoRa for energy meters?
In energy management, LoRa provides a longer range in contrast to the other IoT technologies. This broadens the scope within which they can be applied, from small to large scale, and from domestic to industrial
LoRa energy meter in Industrial 4.0
In the current industrial revolution (Industry 4.0), a new era of innovation has come to life to empower the Industrial Internet of Things (IoT). The use LoRa technology in energy metering delivers several benefits to ensure that applications which strengthen major manufacturing domains adjust and coincide with decreased running costs and energy conservation. This sustains reliability, profitability, and growth in the rapidly developing world.