IoT technology connects and communicates with the surrounding environment, changing the way we live. LoRa technology is suitable for smart factory or industry 4.0 scenarios. With its low power consumption, long distance and long battery life, critical data is transmitted and sent to field servers or the cloud for data analysis. Greatly optimizes results and maximizes operational efficiency with smart manufacturing solutions.
Benefits of smart manufacturing solutions
Each smart manufacturing facility and smart factory requires different priorities. As a result, the LoRa solution can be extended to suit the needs of different projects with a variety of benefits:
Maximize the operation efficiency
Optimize the working environment
Maintain low carbon emission to be environmental sustainably
Save cost and energy
Anticipate potential risk and defect
Maximize the usage of utilities and workforce
Why choose LoRaWAN technology for smart factory
There are many different wireless technology makes great difference in 4.0 industry,why should you LoRa as your smart factory solutions?And what are the advantages and disadvantages of other wireless technologies? Read on to learn it!
Advantages of LoRaWAN
Long broadcast range
Low power consumption
Low cost
Remote configuration
Wireless data collection without tangle wiring
Tolerance of latency with suggested report interval
Other wireless technology for Smart Manufacturing Solutions
LoRa solutions we provide for smart factory
LoRa solutions for Smart manufacturing solutions include gateway,sensor and software. First,gateway receive the message from sensor,which can measure anything,such as vibration,air quality,temperature and humidity,location and energy consumption. Second, the gateway transmit the data recorded by the sensors to the server, which then pushes the information to the software platform/dashboard in a user-friendly manner. As an experienced IoT solution provider, MOKOLoRa can extend various application for smart manufacturing solutions with LoRa:
1. Working safely during the COVID-19 outbreak
In some smart manufacturing solutions environments, social distancing can be difficult due to dense crowds. The LoRa protocol we developed can assess an individual's temperature, monitor and track proximity sensors, and trigger an alarm when the distance between two individuals exceeds a safe range, effectively reducing the spread of infectious diseases such as COVID-19 to some extent.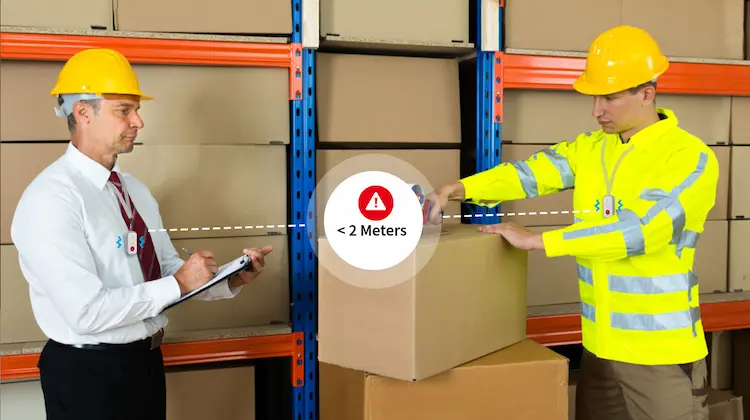 2. Equipment operation monitoring
Machinery is a key asset in factories and other intelligent manufacturing. Timely detection and prevention of mechanical failures can save a considerable amount of money and improve production efficiency. Several LoRaWAN sensors from MOKOLoRa are integrated with 3 xis accelerometer,hall sensor,PIR and vibration sensor. Alarm will be triggered once the machine is overspeed, the vibration frequency is too high, the machine remains stationary for a long time or is in the state of falling. Our service is one-stop,the parameter of sensor and gateway can be pre-configured for you so that you can use it directly.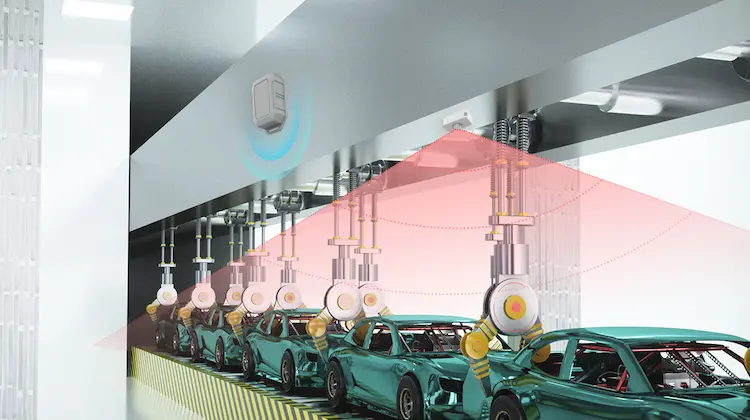 3. Asset tracking and facility monitoring
The LoRaWAN® Asset Tracker smart manufacturing solutions can be used to monitor the location of a large number of assets in an intelligent manufacturing environment. The location of trucks, goods, trolleys, containers, pallets and shelves can be tracked to prevent theft. Thus feature improve inventory management and data accuracy, enhance visibility of physical space use and operational efficiency.
Unlike GPS,Lora's coverage range is wide and can be used for indoor and manufacturing external transportation. In addition to tracking the location of assets, the temperature and humidity on the container can be monitored to keep the cargo at a specific temperature and humidity status.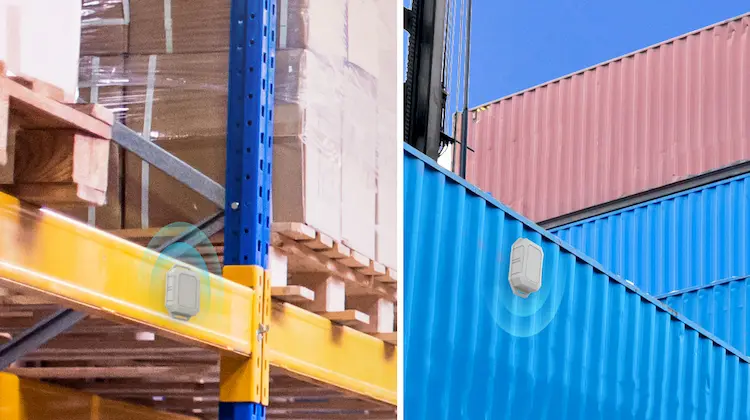 4. Industry 4.0 environmental monitoring
MOKOLoRa's LoRaWAN smart manufacturing solutions environmental sensor focuses on temperature, humidity and light intensity monitoring. The smart socket remotely monitors the environment changes after connecting with sensors,and then adjusts the temperature, humidity and brightness as per the status.
5. Alarming PIR sensor
Alarm sensors can be used in all aspects of smart factories and manufacturing, on people and on devices. We have already mentioned this part in the previous several applications, now we will focus on the PIR Sensor. An alarm goes off when an outsider tries to break into a restricted area of the manufacturing area. In addition, workers will also need to wear PIR sensors so that their attendance and productivity can be monitored. What's more,the space usage can also reach its max utilization by knowing which space and machine are available to operate.
6. Energy monitoring
Similar to environmental monitoring, LoRaWAN® Energy sensors can help reduce the carbon footprint in industry 4.0 environments. For example, by monitoring the energy consumption of machinery, you can also identify areas where money is saved in use and the overall efficiency of the equipment. Energy use is the key link of supply chain storage management. The energy storage monitoring system is equipped with LoRa-based sensor equipment that collects energy usage, location data and on/off status in real time.
The data collected is used for user trend analysis and provide insights into the energy efficiency of their applications. In addition, automatic alerts generated by the system notify storage administrators of changes to the device to prevent anomalies or overuse. In short, smart IoT applications with LoRa technology provide customers with accessible and reliable data, enabling them to reliably and effectively monitor power consumption,reduce monthly bills and energy waste.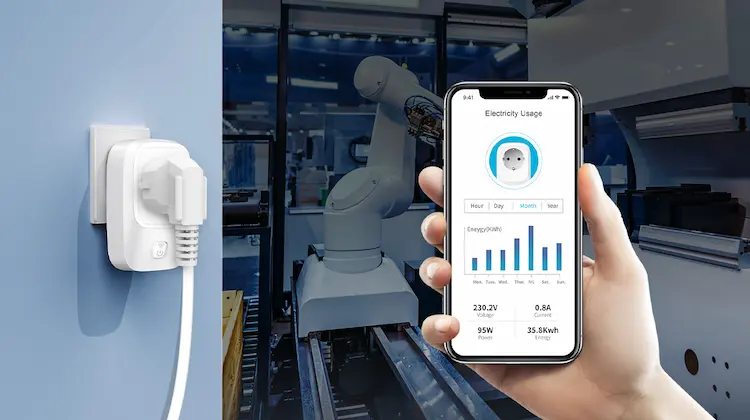 Contact MOKOLoRa for your Smart Manufacturing Solutions
LoRa technology goes hand in hand with intelligent manufacturing. Whether you want to implement or monitor your manufacturing process, we have the expertise and skills to help you develop your industry 4.0 solutions. With an optimized smart manufacturing solutions and access to the best components, we can turn your idea into a fully scalable commercial deployment.