It is estimated that only 10% of the earth's surface has terrestrial IoT satellite connectivity. Complementing terrestrial networks with lora satellite connectivity can enable us to set up a genuinely connected world with an ever-present coverage for real-time IoT deployments. Satellite connectivity is essential as it plays a vital role in spreading coverage for all demanding verticals.
Lately, the LoRa Alliance has upgraded the Long Range Frequency Hopping Spread Spectrum (LR-FHSS) parameter for the LoRaWAN standard. The parameter drastically improves the network's capacity and minimizes interference, thus easing new opportunities for deployment. MOKOLoRa has integrated LR-FHSS to its LoRa gateway and circuits. This has strengthened satellites' connectivity, thus enabling sensors to link to satellites in low-power data.
Moreover, the parameter of LR-FHSS allows easy satellite connection in all areas, even in remote regions. It supports numerous end nodes and offers a new consistency level for IoT services. LR-FHSS has enabled many satellite organizations to attain faster investment returns. With the emergence of new LoRa satellite services, the price of connecting IoT lora satellite is now expected to reduce significantly. This will open up more significant opportunities in various industries such as agriculture, transport, logistics, utilities, asset tracking, and maritime.
By incorporating LR-FHSS, the LoRaWAN standard has taken a broad step that will see it expand its market value. Enabling direct devices to satellite communications transforms the industry with affordable ever-present connectivity even in remote areas. MOKOLoRa has embraced this new high-capacity potential to create a trustable deployment of IoT in densely populated areas. This new IoT paradigm has a high capacity and ever-present connectivity to create a more secure and brighter world.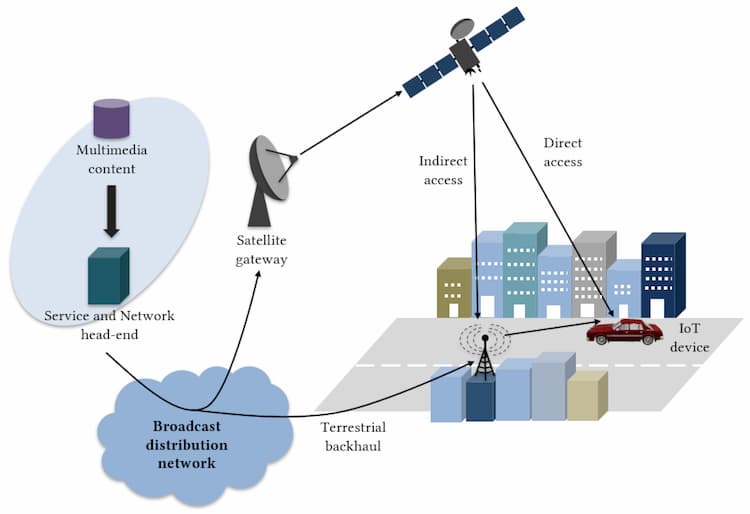 How LoRa Satellite have Enhanced Global Connectivity?
It is now easy and cost-effective for LoRaWAN networks to link terrestrial networks with global satellite connectivity. The recent partnership between Senet, Wyld Networks, Eutelsat Communications, and TrakAssure leveled out the satellite constellation of the LoRaWAN Low Earth Orbit (LEO). This plan demonstrates that the LoRaWan standard is still capable of improving the connectivity of satellites in the world. Thus, customers globally can now easily access a more interoperable and integrated terrestrial and satellite LoRaWAN network IoT connectivity.
Improvements on LoRa Satellite Connectivity
By integrating IoT platforms, hardware designs and smart sensors, mutual delivery of services, and persuasive prices, most companies are now targeting the supply chain industries in the world, like related asset tracking and container logistics. Through this collaboration, all networks managed through end-to-end services will now offer all supply chain operations a new visibility level.
The EchoStar Mobile Company has built pan-European satellite connectivity using a direct sensor with low latency. It leveraged the LoRaWAN standard when developing this new connectivity. By the end of 2022, the company aims at creating the first cost-effective, real-time, bidirectional IoT satellite connectivity services. It is anticipated that the collaboration will attain terrestrial connectivity of LoRaWAN networks and a matching satellite for clients who need universal coverage from land to sea to air.
Also, the LoRaWAN connectivity coverage and flexibility have further been improved by the Lacuna Space Company. It aspires to sustain low power consumption capabilities by controlling the LoRaWAN standard in the unlicensed band. In turn, this will promptly improve commercial services within the first quarter of 2022, thus allowing more affordable and straightforward LoRa satellite IoT platforms.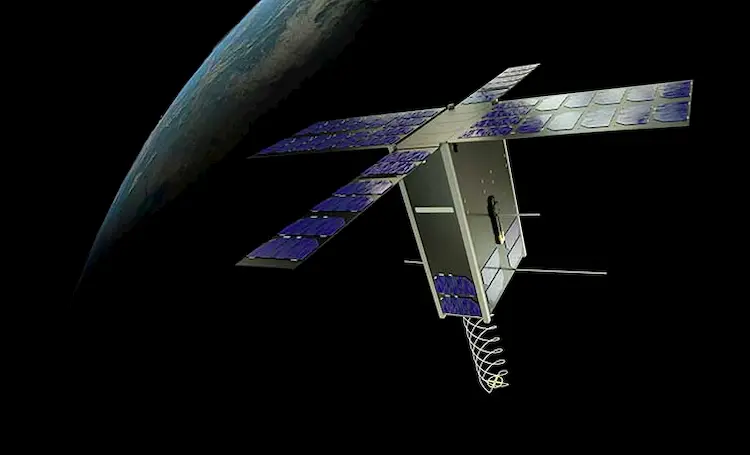 Moon Bouncing
On October 5, 2021, Lacuna Space moon bounced a LoRa-enabled data message for the very first time. The company used the Dwingeloo radio telescope to attain this massive achievement. The signal covered a distance of 730,360 kilometers. This is the longest distance a message modulated by LoRa has ever traveled. Although the Dwingeloo radio telescope is frequently used in amateur radio trials and is now commonly used for moon bounces, this was the first and only time a small RF chip was used to bounce a data message. It enabled the whole data message to be in space for a short moment.
Other Recent LoRa Satellite Connectivities
The new nanosatellite of the Dubai Electricity and Water Authority (DEWA) is another convincing illustration that aims at escalating the connectivity of terrestrial LoRa to space. Besides improving the competence and efficiency of DEWA operations, the project will also support the digitization of energy networks, water distribution, and broadcasting of networks.
Moreover, Swarm Technologies, owned by Space X, has recently integrated LoRa devices into its connectivity solutions. The solution allows a dual communication to and from its low earth-orbiting satellites. Furthermore, LoRa satellite connectivity has opened up new IoT applications for Swarm technologies in agriculture and other fields.
The IoT provider FOSSA System has also integrated LoRa into its satellite networks. It recently deployed its LEO satellite constellations to control LoRa to offer an affordable, low-power IoT global solution.
Why Use LoRa for Satellite Connectivity and the Internet of Things?
Cost and power efficiency are the biggest concerns regarding the IoT. It becomes harder to achieve the efficiency of these two, especially when faced with long-range satellite communication that requires more power in long ranges.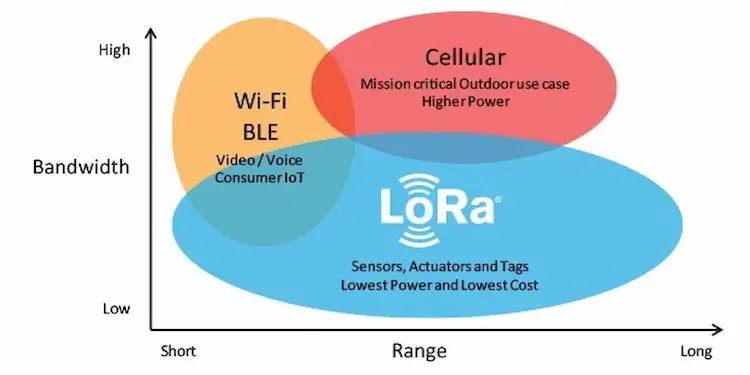 The good news is that LoRa is an easy solution that can help circumvent these challenges. This is because, LoRa offers a lower bandwidth, consumes less power, provides a longer extended range, and is less expensive. Most companies have embraced LoRaWAN as the top-most choice for enabling satellite-based IoT devices because it is easy to install and consumes low power.
The parameter for LR-FHSS has been added to the LoRaWAN standard to support the connectivity of satellites. This parameter enables LoRaWAN to communicate with various satellites in the world effectively. LR-FHSS enables LoRa to be more reliable and permits LoRaWAN communications to take up various frequency bands in a single transmission. Moreover, the parameter is less vulnerable to significant long-range communication factors such as increased capacity and local interference.
The Future of LoRa
With the continued development of satellite-enabled IoT devices, the popularity and functionality of the LoRa protocol have improved significantly. The connectivity of LoRa satellite is expected to venture into the market soon. To this point, the year 2022 is more likely to be outstanding for the advancements of LoRa satellite communications.
MOKOLoRa's Efforts in Improving Satellite Communications
MOKOLoRa is the leading developer and supplier of the LoRaWAN IoT field products such as gateways, terminals, and modules. We also develop, design, analyze, and market the connectivity of LoRa satellite. We are dedicated to developing terrestrial low power, wide area networks connecting Low Earth Orbit (LEO) satellite constellations.
Besides connectivity solutions, we offer our satellite customers high analog performances and advanced algorithms. Our connectivity solution permits dual communications to occur to and from its satellites in LEO. Through this, MOKOLoRa is now offering the most affordable satellite connectivity for IoT devices to its customers at an unprecedented scale.
We have incorporated LoRa as the technology is perfect for LORAWAN coverage use cases. LoRa has brought in new IoT applications for MOKOLoRa in smart agriculture and energy, logistics, and connected cars. Our unique small satellites facilitate the company to provide maximum value and present network services to customers in various IoT industries.
At MOKOLoRa, we integrate the Very High Frequency (VHF) with LoRa for uploading and downloading to the lora satellite. Our network provides 100 per cent global coverage and offers less latency time down. Moreover, the company also develops LoRa modules that are easy to incorporate into IoT devices. These modules are specially built to provide efficient communication with satellites.
Currently, MOKOLoRa is working very hard to seal the existing gaps in the satellite market and pursue viable IoT communication use cases that need fewer data. Our satellite technology keeps IoT devices well connected. The company offers affordable and reliable connectivity to its customers. Sensors can now send short IoT messages to LoRa satellite gateways using low-powered MOKOLoRa IoT devices.
Although the demand for the connectivity of LoRa satellite is greatly skyrocketing, the lack of ubiquitous connectivity is inhibiting endless use cases. Our team of experts is dedicated to setting free their imaginations to solve this challenge drastically. We anticipate that the entire world will realize huge gains through our advanced satellite connectivity. This can be achieved by incorporating the new enhanced smart farming systems, improved environmental monitoring systems, and better asset tracking solutions from MOKOLoRa. Furthermore, our LoRa-enabled devices have standard satellite connectivity that can be retrofitted with minor modifications.