Mei de penetraasje fan it Internet of Things yn elk fjild, yn de lêste jierren, there has been a growing interest in the area of wireless IoT sensors, among which LoRaWAN sensors stand out with their unique advantages. LoRaWAN is short for 'long range wide area network', and LoRaWAN sensors can be described as a connection of wireless sensors that enable long-range communication and long-lasting battery life, and allow the easy transmission of data. The LoRaWAN sensor uses a chirp spread spectrum, which is also referred to as a proprietary modulation scheme. Yn dizze post, we will explore more about the LoRaWAN definition and LoRaWAN sensors.
Applications of LoRaWAN Sensors
IoT integration plays a great role in making things and industries smarter through the adoption of advanced LoRaWAN sensor devices. When deploying LoRaWAN sensors for various commercial and industrial businesses, numerous benefits such as time and cost savings are possible thanks to IoT. Let us take a look at where LoRaWAN sensors can weave magic.
1. Feiligens foar huzen
2. Lokaasje folgjen
3. Fleet behear
4. Tûk enerzjybehear
5. Monitoring fan loftfersmoarging
6. Slimme sûnenssoarch
7. Metering of wetter and Gas
8. Offalbehear
9. Tracking fan bisten
10. Monitoring fan miljeu
11. Smart Parking
12. Elektrisiteitsmeting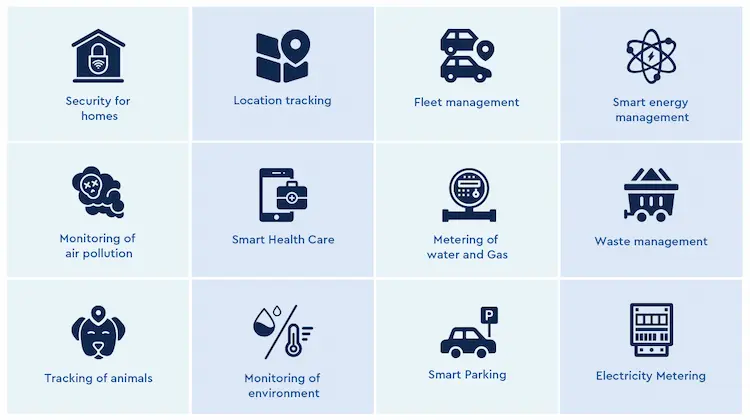 Technyske funksjes fan LoRaWAN Sensors
As we said above, LoRaWAN sensors are prominent for unique advantages, and this part will show you what are these special features.
1. Geolokaasje- LoRaWAN-sensoren biede in ûnderskied dat de effektiviteit fan GPS-fergese trackingapplikaasjes en apparaten mooglik makket. It biedt ek unike foardielen foar lege enerzjy ongeëvenaarde troch oare technologyen.
2. Long-Range- LoRaWAN -sensoren kinne sensoren oant oerdrage 30 milen en penetrearje ek ferburgen omjouwings.
3. Feiligens- LoRaWAN-sensoren soargje foar maksimale feiligens en in ein-oan-ein fersiferingsfunksje foar software en applikaasjes.
4. Hege kapasiteit- LoRaWAN -sensoren kinne ferskate berjochten per basisstasjon ûntfange en ferwurkje en foldwaan oan ferskate behoeften fan netwurkoperators sûnder fertraging.
5. Kommunikaasje- LoRaWAN -sensoren tastean maklike kommunikaasje fan ynformaasje en gegevens.
6. Standert operaasjes- LoRaWAN -sensoren wurkje mei in standert en fluch netwurk dat wrâldwiid beskikber is.
Ferskate Kapasiteiten
De mooglikheden fan it LoRaWAN -netwurk binne frijwat ynteressant. Troch asymmetrysk uplink as downlink te brûken, LoRaWAN hat bettere skaalberens fan 6 nei 8 kear de minimale kapasiteit. Undersiken litte ek sjen dat by it ferheegjen fan de ferbining fan ien brûker nei tsien brûkers, it waard waarnomd dat outdoor LoRaWAN fiif brûkers stipet mei in mislearingssifer fan minder dan 1%. In ferlykbere stúdzje waard útfierd foar Indoor LoRaWAN doe't uplink waard erkend en it die bliken dat Indoor LoRaWAN -brûkers kinne ferbine mei twa IoT sûnder de 1% flater mooglikheid.
Hoe wurket Lora Sensors
LoRa -sensoren kinne wurde keppele oan in mobyl netwurk, om't se op deselde manier wurkje. LoRa befettet in module wêrtroch it kommuniseart mei in lokale server bekend as in poarte. Lora wurket as tillefoan, om't it gebrûk makket fan in kommunikaasjetoer by it ûntfangen en ferstjoeren fan ynformaasje. De poarte tsjinnet as tuskenpersoan tusken de Lora -sensoren en de server. lykwols, troch help fan it ynternet, de poarte ûntfangt ynformaasje fan de netwurkserver.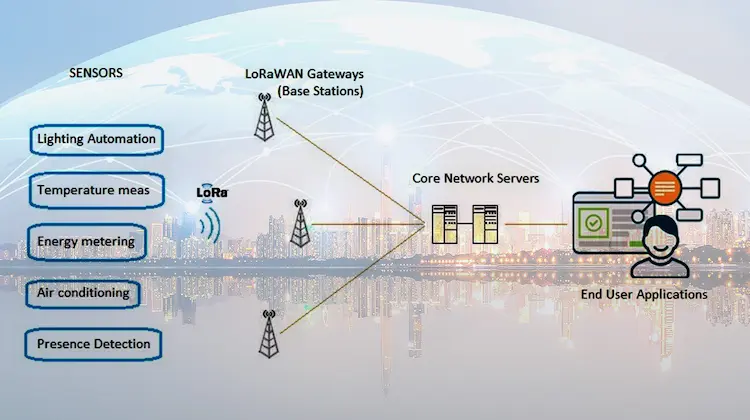 Sensors testen
Testen fan sensoren fereasket herhaalberens fan sinjalen, batterij libben, en gegevensherstel.
1. De herhaalberens fan it sinjaal Foar it testen fan de herhaalberens fan it sinjaal, ûndersikers fergelike it oantal oanmelden oerdrachten mei it oantal oerdrachten ferstjoerd troch de sensor. By elke oerdrachtfrekwinsje, dingen sprekke.
2. De batterij libben- Foar it testen fan 'e batterijlibben, de brûkte sensoren waarden folslein opladen en dan oerlitten om te wurden wurch mei in taryf fan 5, 10, 30, of 60s per tiid. lykwols, de batterijlibben waard bepaald troch de lingte fan de sinjaalopfang.
3. Data weromhelje- Gegevensherstel waard makke troch in eksperimint út te fieren wêryn de sensor waard pleatst op proefdieren. It eksperimint is hjir.
The Significance of sensors for LoRaWAN network
Just as sensors are an essential part of a complete IoT solution, LoRaWAN sensors are a critical component of the LoRaWAN ecosystem. These smart sensor devices are important in the LoRaWAN network as they can detect information and change it into a clear and understandable signal to machines and people, thereby delivering more valuable information and creating more value.
With the development of LoRa technology and LoRaWAN protocol, LoRaWAN sensors are widely utilized in many fields such as logistics, lânbou, transport, medyske soarch, toerisme, yndustry, ensfh. We are optimistic that more applications will adopt LoRaWAN sensors and the LoRaWAN network. Data collection is made possible and easy because of sensors, and life turns out to be simpler and smarter thanks to data collection.
Different types of LoRaWAN sensors
Different types of sensors are required in different LoRaWAN applications. Now that we have seen its special features and significance, here are the different types of LoRaWAN sensors that you should know about. Foarbylden fan sensoren binne Arduino Sensors en MOKOLoRa sensoren.
Lora Feuchte/Temperatuer Sensors: The temperature and humidity sensor is a smart device that can transmit the collected temperature and humidity information to the cloud platform through the wireless LoRa network. Dêrom, users can check the ambient temperature and humidity of the working environment. Dizze sensoren wurde faak brûkt yn 'e yndustry en lânbou.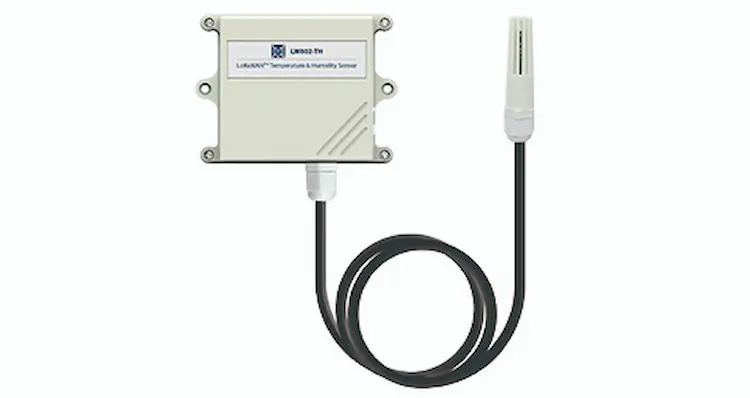 Lora parkearterrein sensor: LoRa parking sensor is widely popular due to its long-range communication and long operational life. This is used in the transportation industry to detect whether a parking space is occupied or available to help find the best place to park.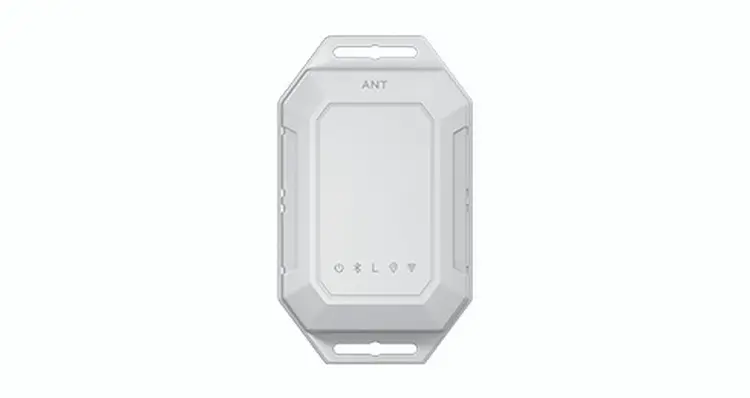 Lora sensor foar lokaasje tracking: You will find widespread adoption of location tracking sensors in the logistics and transportation industry to monitor and manage assets. Fansels, in addition to asset tracking, it can also be used for personnel tracking and proximity marketing.
LoRaWAN panyk knop sensor: With a built-in vibration motor, such sensors can trigger an alarm when you push the button in an emergency situation. This can be greatly helpful for the elderly and workers in hazardous worksites. If they fall down suddenly or encounter an emergency, they can trigger the panic button sensor to call for help in time.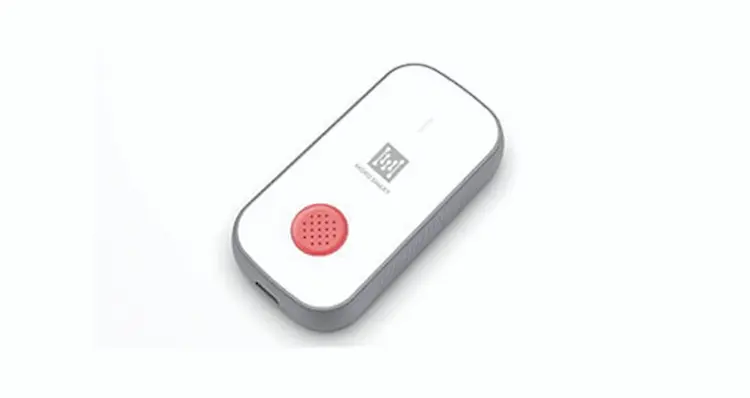 LoRaWAN PIR motion sensor: PIR sensors can detect infrared rays emitted by people or some animals and convert them into electrical signals. With a built-in PIR sensor, the LoRaWAN motion sensor is mainly used to detect if there is any human activity in the current detection area. Additional features include door magnetic induction and temperature and humidity monitoring.
In addition to the 5 LoRaWAN -sensoren hjirboppe neamd, there are many other sensors that existed. Hjir, we have selected 6 of them for the introduction.
Lora wetterpeil sensor: Dizze sensoren binne meast ûnderdompele. Se binne ûntworpen om tankwetterpeilen te mjitten.
Lorawan spanning sensor: Dizze sensoren binne ûntworpen om spanning tusken te mjitten 0-30 Volts. As de spanning de fereaske drompel oerstekt, in warskôging wurdt ferstjoerd.
Lorawan sensor foar loftkwaliteit: Dit helpt de brûkers te warskôgjen oer de driigjende mooglikheid fan loftfersmoarging om 'e omkriten.
Lora accelerometer sensor: Dit wurdt gewoan brûkt om lytse feroaringen yn masines as snelheid fan auto's te detektearjen.
Lora lûd sensoren: Lûdfersmoarging is keppele oan sliepfersteuring, hege bloeddruk, en depresje. Yn guon gefallen, it kin liede ta fertraging yn ûntwikkeling by bern. As lûd in bepaald nivo berikt, it kin wurde melden.
LoRaWAN ljochtsensors: Mei LED -ferljochting ynfoege,it kin as alarm alarmearje yn apparaten.
Ferhâlding tusken LoRa en LoRaWAN
Many people are confused about the relationship between LoRa en LoRaWAN. Yn feite, they are totally different. LoRa is the modulation technique employed in connecting wireless sensors, wylst LoRaWAN tastean Internet of Things -apparaten LoRa -sensoren te brûken foar ferstjoeren en ûntfangen fan ynformaasje. Fierder, LoRaWAN defines how devices use LoRa hardware in the transmission and formatting of messages. LoRa helps to develop and maintain the LoRaWAN protocol.
You are capable of using LoRa technology without LoRaWAN, but some of the functionalities and performance are limited. Protocols like LoRaWAN are required to build large networks on top of LoRa. Yn ienfâldige termen, LoRa is a physical layer transmission technology that allows you to exchange information between devices. LoRaWAN is a media access control (MAC)protocol designed to be used for communications between devices and infrastructure, LoRaWAN gateways and end node devices.
Konklúzje
LoRa sensors have involved the connection of wireless sensors capable of passing signals through long range. Lora is heul nuttich, en dat is de reden wêrom it hjoed wurdt krigen foar gebrûk op in protte fjilden.